Link Pro Rapid Solder Kit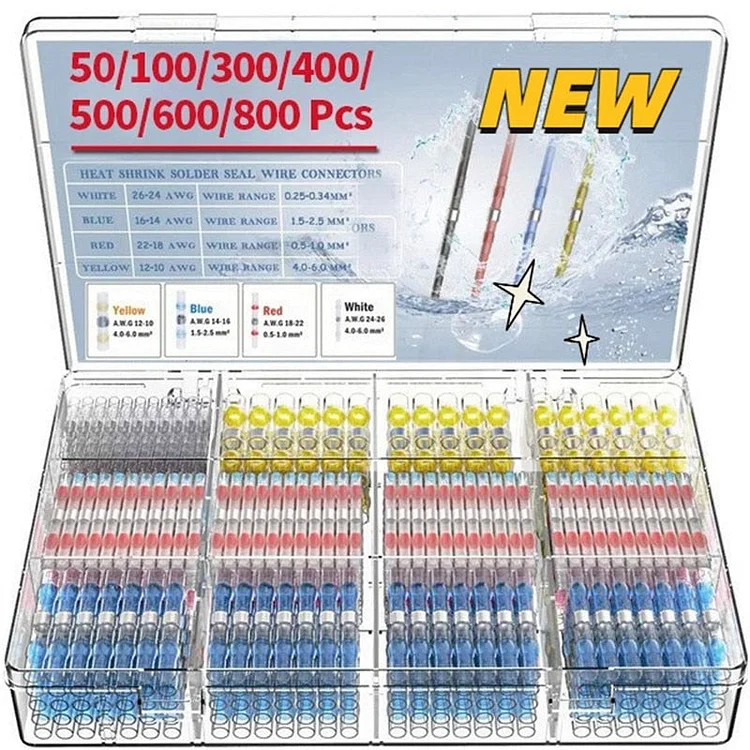 Link Pro Rapid Solder Kit
Connect and Seal wires in Seconds
Link Pro is a professional quality kit that allows you to make wire connections securely and effortlessly in seconds. Ensuring fuss-free and safe connections are now at your fingertips.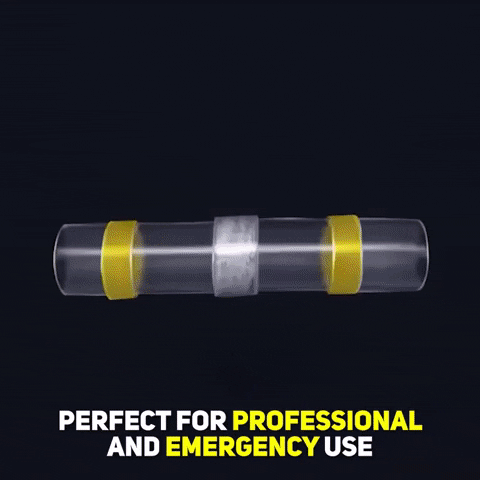 Work faster and more efficiently on any electrical job. Simply slip on, heat and seal, and never worry about making haphazard connections again.
Secure & Weatherproof. Link Pro connections are dual-walled ensuring a tight waterproof seal, and preventing wire corrosion. So you never worry about water damage again.
Avoid the hassle of trying to use crimping pliers and awkward connectors in tight spaces. Link Pro connections are super flexible and are designed for hard-to-reach areas.
Easy Identification. Color-coded tubing makes it easy to identify the right-sized connector for every application. As well as being compliant with ROHS, ISO 9001:2015, SGS and CE standards.
Connect and Seal your Wires without crimping or soldering!
IP67 Waterproof
Fuss-free and Safe connection in seconds!
Variety of sizes for your boat, automobiles, or any DIY electrical projects.
Comply with all Relevant Standards: ROHS, ISO 9001:2008, SGS, and CE standards.
Done in 3 Easy steps
Step 1: Prepare the cables
Strip wire insulation 1/3 inch on both wires ends.
Choose the right connector size for your wires.

Step 2: Position the Wire into Connector
Step 3: Apply Heat

Your
waterproof and secured
connection is now complete!
Specification:
Shrink Temperature: 80°C / 176°F
Solder Melting Temperature: 138°C / 280°F
Material: Dual-walled polyolefin tubing with solder sleeve
Cable/Wire Sizes
White: 26-24 AWG / 0.25-0.34mm²
Red: 22-16 AWG / 0.5-1.5mm²
Blue: 16-12 AWG / 1.5-2.5mm²
Yellow: 12-10 / AWG 4mm²
Easy Identification
Color-coded tubing makes it easy to identify the right size connector for every application. Measure your wire, and easily choose the right connector by looking at the wire size chart on the box.

Perfect for Professional or Emergency Use
Boats
Automobiles
Home DIY wirings
Audio Systems
Electrical Projects
Package Includes:
1 x Link Pro Rapid Solder Kit (With BOX)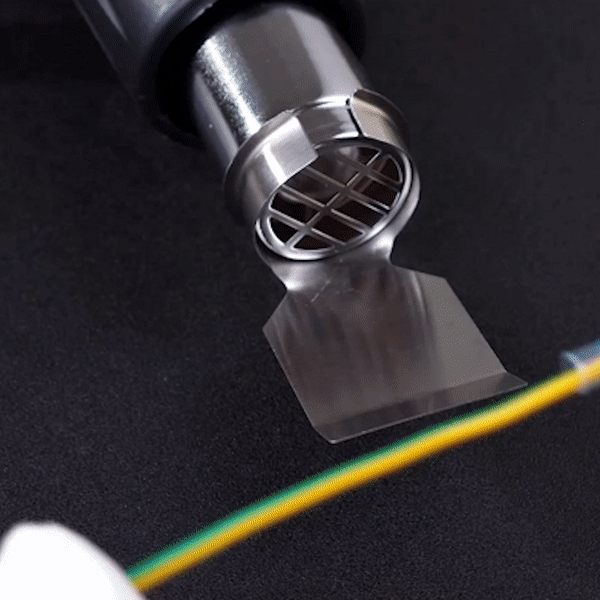 Limited Quantities Available!
Click on "ADD TO CART" to Get Yours Today!