Dinosaur Printed family christmas pajamas with dog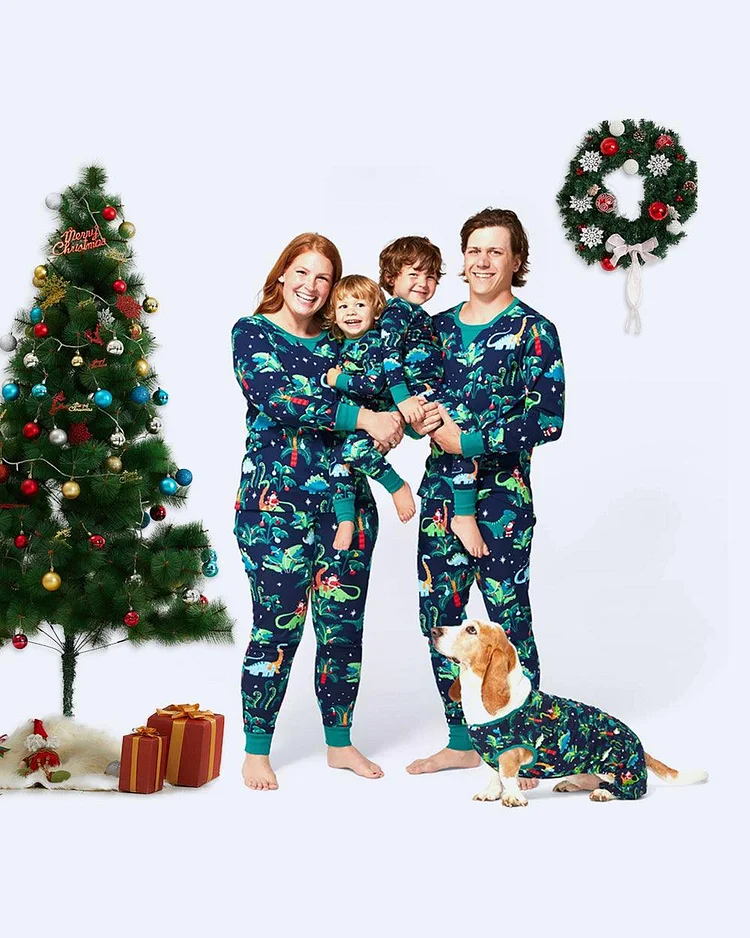 Dinosaur Printed family christmas pajamas with dog
Brand: Merryreindeer
Product Name:Dinosaur Printed family christmas pajamas with dog
Item No. R311
Season: Winter, Fall, Spring
Pattern Type: Plaid
Sleeve: Long Sleeves
Festival: Christmas
Category: Christmas Pajamas
Tips: Please add each size separately to your shopping cart.
Fabric: 95%cotton 5%spandex

STOCK:
The chosen design is printed on the best quality products possible during the pandemic. We always ensure that we will provide the same quality or better as a replacement if some products/styles are out of stock at the moment of the order.