Vibrant Elephant Figurine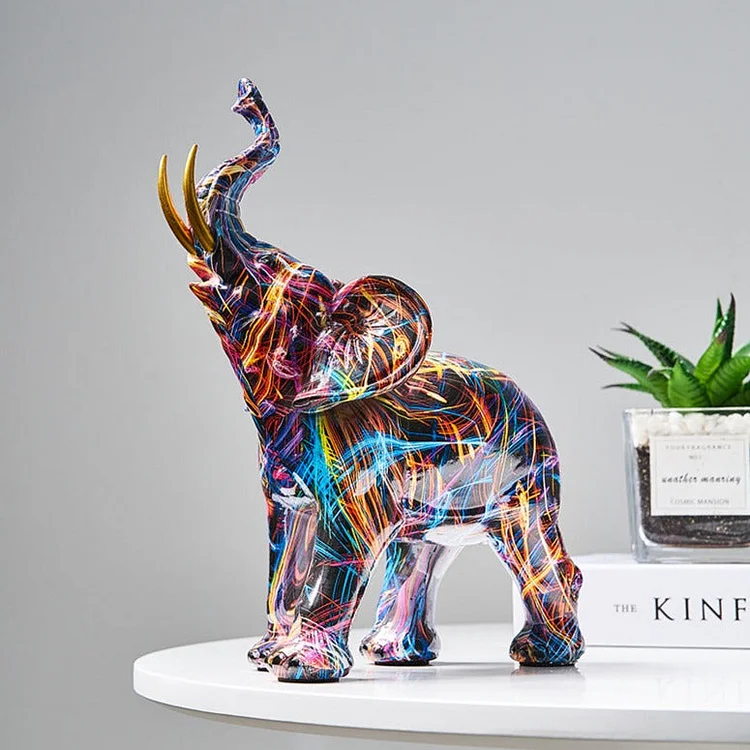 Vibrant Elephant Figurine
Description
Delicately crafted from environmentally friendly painted natural resin, our signature Elephant figurine boasts a vibrant coating, capturing its unique and alluring charm.
Inspired by 21 century graffiti artist Richard "Richie" Mirando, the colorful coating in combination with the clean and fluid lines, create an abstracted and highly energetic appearance.
Whether you place it in the entryway of your home or use it as a focal point in your corner office, this figurine leaves no doubt about its energy and assertiveness.
Details
Theme: Elephant

Style: Europe
Material: Resin
Size: 18cm x 8.5cm x 18cm